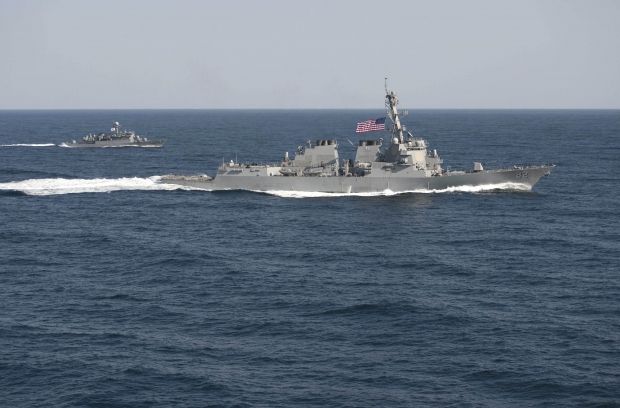 REUTERS
"If the United States continues with these kinds of dangerous, provocative acts, there could well be a seriously pressing situation between frontline forces from both sides on the sea and in the air, or even a minor incident that sparks war," Admiral Wu Shengli told U.S. chief of naval operations Admiral John Richardson during a video teleconference on Thursday, according to a Chinese naval statement.
"I hope the U.S. side cherishes the good situation between the Chinese and U.S. navies that has not come easily and avoids these kinds of incidents from happening again," Wu said, Reuters has reported.
Speaking earlier, a U.S. official said the naval chiefs agreed to maintain dialogue and follow protocols to avoid clashes.
Read alsoJapan in close contact with U.S. on warship patrol in West Philippine SeaBoth officers agreed on the need to stick to protocols established under the Code for Unplanned Encounters at Sea (CUES).
"They agreed that it's very important that both sides continue to use the protocols under the CUES agreement when they're operating close to keep the chances for misunderstanding and any kind of provocation from occurring," the U.S. official said.
Chinese warships followed the USS Lassen, a guided-missile destroyer, as it moved through the Spratlys on Tuesday. The U.S. Navy is operating in a maritime domain bristling with Chinese ships.