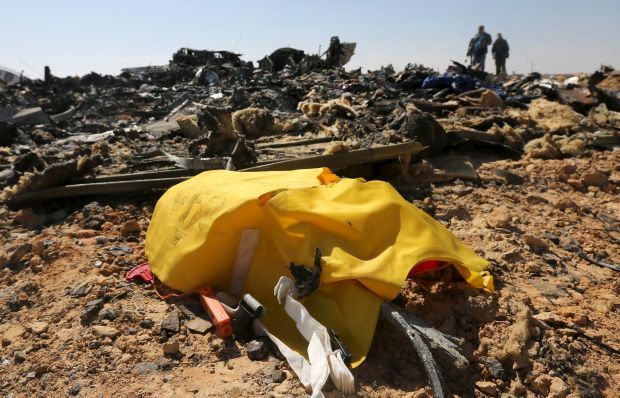 REUTERS
A Russian government transport plane carrying the remains of the victims landed at St Petersburg's Pulkovo airport on Monday morning, the report says.
Vehicles later began transporting the bodies to the city's crematorium for the identification by the relatives.
A second flight with more bodies is expected to arrive in St Petersburg in the evening.
Russia says it will pay compensation to the victims' families and help organize funeral procedures.
The plane crashed early on Saturday, shortly after leaving the resort of Sharm el-Sheikh for the Russian city of St Petersburg. The Kogalymavia plane was carrying 217 passengers, including 25 children, Russian transport authorities said. There were seven crew members on board. All 224 people on the Airbus 321 – most of them Russians – died when it came down over the northern Sinai peninsula.
Four of the passengers were Ukrainian nationals and one was from Belarus.
Debris was found across a 20sq km-wide (eight sq. miles) area of Sinai, officials said. So far 163 bodies have been recovered.
The plane's flight recorders have been found and sent for analysis.