U.S. completes complex test of layered missile defense system
The U.S. military on Sunday hailed the success of a complex $230 million test of the U.S. missile defense system that it said showed the ability of the Aegis and THAAD weapons systems to identify and destroy ballistic and cruise missiles at once, according to Reuters.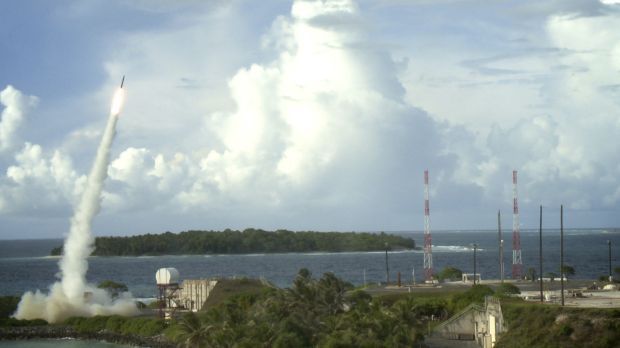 REUTERS
"This was a highly complex operational test of the BMDS which required all elements to work together in an integrated layered defense design to detect, track, discriminate, engage, and negate the ballistic missile threats," MDA said in a statement released late Sunday, the report reads.
The test was conducted near Wake Island in the western Pacific Ocean around 11:05 EDT by the U.S. Missile Defense Agency, U.S. European Command, U.S. Pacific Command, the Ballistic Missile Defense System Operational Test Agency and the Joint Functional Component Command for Integrated Missile Defense.
The test involved a Terminal High Altitude Area Defense (THAAD) system built by Lockheed Martin Corp (LMT.N), two AN/TPY-2 radar systems built by Raytheon Co (RTN.N), Lockheed's Command, Control, Battle Management and Communications system, and the USS John Paul Jones destroyer with its AN/SPY-1 radar.
During the test, a THAAD system on Wake Island detected and destroyed a short-range target simulating a short-range ballistic missile that was launched by a C-17 transport plane.
At the same time, the THAAD system and the destroyer both launched missiles to intercept a medium range ballistic missile, launched by a second C-17. THAAD hit the target, but the Raytheon SM-3 Block IB missile failed early in its flight and missed.
MDA said it was investigating the problem.
If you see a spelling error on our site, select it and press Ctrl+Enter