Iran may quit Syria talks, cites Saudis' negative role
21:42, 02 November 2015
World
Iran said on Monday it would quit Syria peace talks if it found them unconstructive, citing the "negative role" of Saudi Arabia, in the latest twist in a spat between the regional rivals that bodes ill for efforts to ease turmoil across the Middle East, Reuters reports.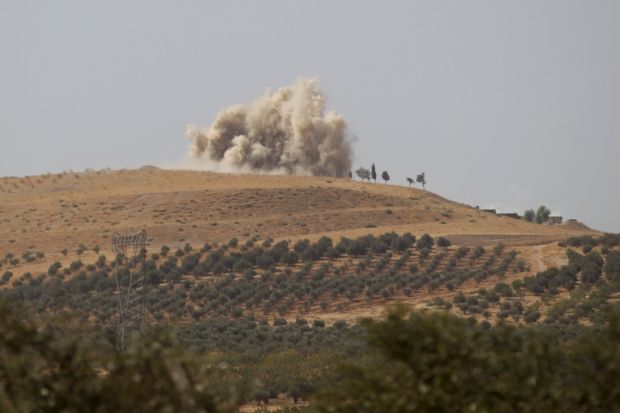 REUTERS
"In the first round of talks, some countries, especially Saudi Arabia, played a negative and unconstructive role … Iran will not participate if the talks are not fruitful," ISNA cited deputy Foreign Minister Hossein Amir Abdollahian as saying, according to Reuters.
Delivering unusually personal criticism, Iranian President Hassan Rouhani appeared to reprimand Saudi Foreign Minister Adel al-Jubeir, who, on Saturday, lashed out at Tehran for what he termed its interference in regional countries.
Read alsoSaudi participation in Syria talks aims to test Russia, Iran"An inexperienced young man in a regional country will not reach anywhere by rudeness in front of elders," Rouhani was quoted as saying by state news agency IRNA on Monday. He did not name the 'young man' but Jubeir was assumed to be his target.
Read alsoBellingcat shows whom Russia attacks in Syria (infographics)Increasingly bad-tempered exchanges between the conservative Sunni-ruled kingdom and the revolutionary Shi'ite theocracy dampen hopes of improved ties after the adversaries sat down for their first meeting to discuss the Syria war last week.
If you see a spelling error on our site, select it and press Ctrl+Enter