Obama signs two-year budget deal
10:52, 03 November 2015
World
U.S. President Barack Obama on Monday signed a two-year budget deal that averts a showdown with Republicans over the debt limit and a potential government shutdown, according to The Hill.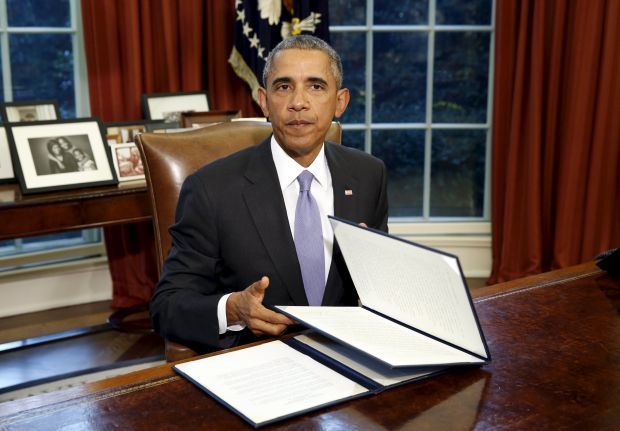 REUTERS
"Democrats and Republicans came together to set up a responsible, long-term budget process, and what we now see is a budget that reflects our values, that grows our economy, creates jobs, keeps America safe," he said in the Oval Office, the report says.
The president said the agreement "puts us on a responsible path" and paves the way for stronger economic growth.
Obama's top priority in budget talks was to lift spending caps set by the 2011 Budget Control Act, and he got what he wanted. The agreement raises spending levels above those caps by $80 billion through September 2017, dramatically reducing the threat of a government shutdown in mid-December.
The pact also suspends the debt limit until March 16, 2017, leaving the next fight to the president's successor and allowing new Speaker Paul Ryan (R-Wis.) to begin his tenure without the threat of default.
If you see a spelling error on our site, select it and press Ctrl+Enter