FlightRadar24: Metrojet flight 9268 suddenly lost Vspeed before crash
10:01, 04 November 2015
World
The Kogalymavia A321 passenger jet that crashed in Egypt experienced a significant event and begun to lose vertical speed (Vspeed), rapidly descending, according to FlightRadar24.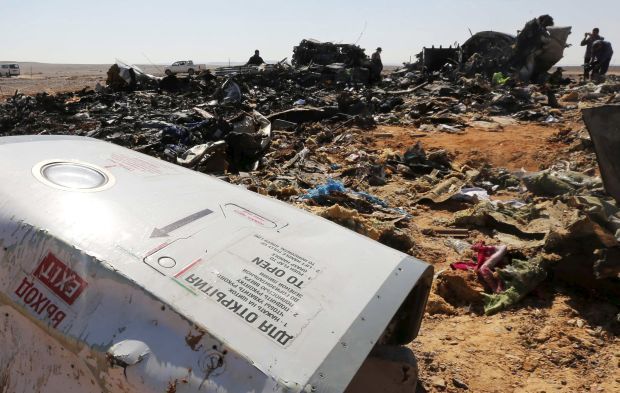 REUTERS
"From 04:13:13.872 to 04:13:30.653 we consider the altitude values to be unreliable. The altitude value is derived via a pressure sensor, which can be affected by changes in pressure outside the aircraft. In this case, what we're learning about the state of the airframe calls into question the validity of the altitude readings during this time period," the report says.
"From 04:13:31.143 until our last received signal from the aircraft at 04:13:39.384 we received GPS altitude data from the aircraft. While GPS altitude data is not itself unusual, our receipt of it from this flight is. In normal cases, GPS altitude data must be requested from Air Traffic Control, but in this instance, we only see it in the data set after the flight has experienced a significant event and begun to descend rapidly."
Kogalymavia Flight 9268 came down about half-an-hour after leaving the resort of Sharm el-Sheikh for the Russian city of St. Petersburg. The disaster site is 100 kilometers south of the administrative center of North Sinai Governorate, the city of Al-Arish. All 224 aboard the plane perished.
If you see a spelling error on our site, select it and press Ctrl+Enter