U.S. officials point to possible bomb in Russian plane crash
U.S. officials said late Wednesday that intelligence reports suggest the presence of a bomb on the downed plane, according to Voice of America.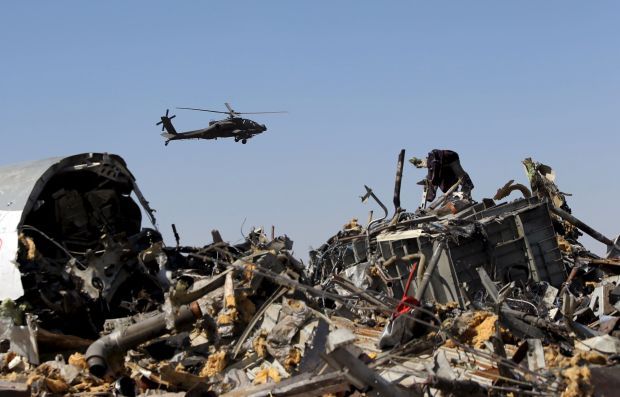 REUTERS
One U.S. official told the Associated Press that intercepted communications pointed to the possibility that Islamic State was responsible, according to the report.
Islamic State has claimed responsibility for the disaster, but so far has not presented any firm evidence to back it up.
Experts are examining the wreckage for any signs of terrorism, while some reports say forensic examinations have revealed shrapnel in some of the victims.
A U.S. official earlier told NBC News that he expects Russia to retaliate "heavily and militarily" if the theory was borne out.
The U.S. and European security sources stressed they had reached no final conclusions about the crash, saying that while they believe it's "likely" that a bomb was on the plane, it's still too early to conclude that for certain. They told NBC News that mechanical failure remains a possibility.
A U.S. official also said investigators are looking at the possibility that an explosive device was planted aboard the plane by ground crews, baggage handlers or other ground staff at the Sharm el-Sheikh airport before takeoff. Passengers and the flight crew weren't significantly suspected after intelligence scrub of the passenger manifest and the crew showed no one with suspected ties to any terrorist group, officials said.
Three top officials at the airport, including the head of security, were fired Wednesday after investigators uncovered numerous lax security procedures, officials told NBC News.
If you see a spelling error on our site, select it and press Ctrl+Enter