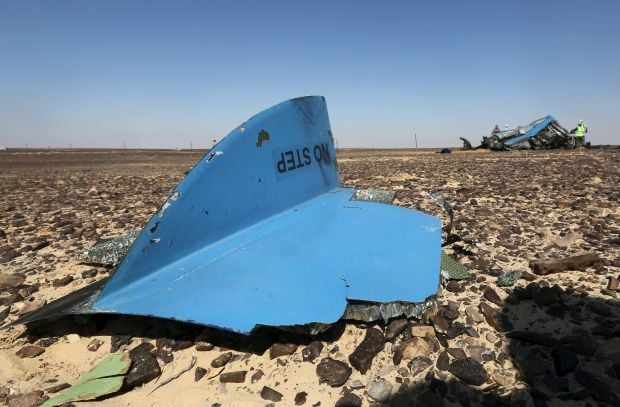 REUTERS
All flights were grounded after U.S. and UK intelligence suggested a bomb may have caused a Russian jet from Sharm to crash killing all 224 people on board.
UK Foreign Secretary Philip Hammond said security would be tightened and it is hoped flights will resume on Friday, the BBC has reported.
The decision to suspend flights came as the Egyptian President, Abdel Fattah al-Sisi, arrived in the UK for talks with Prime Minister David Cameron.
Hammond said there were 19 flights scheduled for Britain from Sharm on Thursday, but none would depart.
The Association of British Travel Agents estimates at least 9,000 of the 20,000 Britons currently in Sharm are holidaymakers.
Hammond apologized for the "immense disruption and inconvenience" caused by the decision but said the safety and security of British nationals had to be "above all other considerations".
He said the UK would be working with the Egyptian authorities and airlines to help put long term sustainable security measures in place.