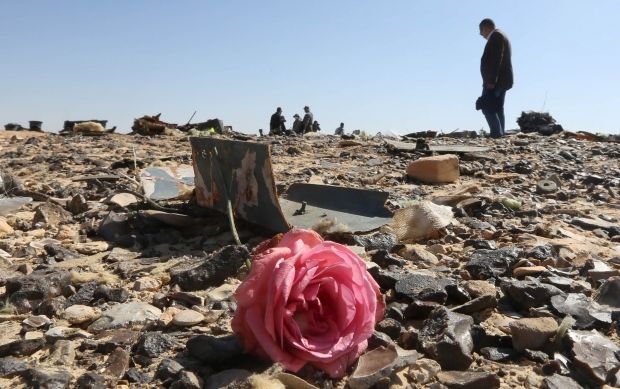 REUTERS
A group linked to Islamic State which operates in the Sinai peninsula has claimed responsibility for the crash – vowing to eventually tell the world how it carried out the attack.
Speaking to Sky News, Philip Hammond said: "We've looked at the whole information picture, including that claim, but of course lots of other bits of information as well, and concluded that there is a significant possibility."
Hammond added emergency measures to repatriate British tourists stranded in Sharm el Sheikh should be in place from tomorrow, after UK aviation experts identified serious security flaws at the city's airport.
Additional levels of baggage screening and searches are expected to be implemented on a short-term basis, and the Government plans to work with Egyptian authorities on "long-term sustainable measures" to make the airport safe.