Reuters: Egypt minister says no evidence yet that bomb brought down Russian plane
14:45, 05 November 2015
World
Investigators have found no evidence so far that an explosion on board brought down a Russian passenger plane that crashed on Saturday, Egypt's civil aviation minister Hossam Kamal said on Thursday, according to Reuters.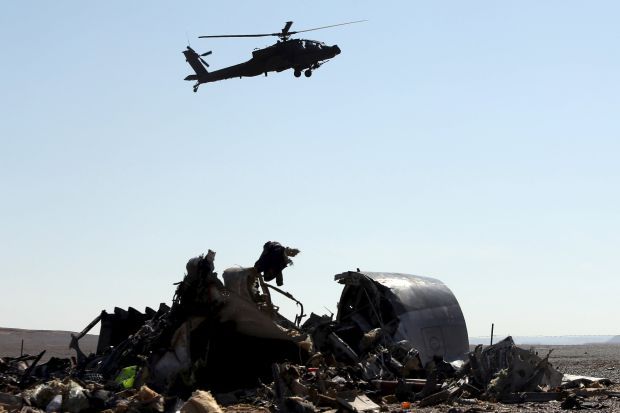 REUTERS
"The investigation team does not have yet any evidence or data confirming this hypothesis," Kamal said in a statement, adding that Egypt adheres to international security and safety standards at all its airports, the report says.
The statement said that flights were continuing to arrive in Sharm al-Sheikh airport, with 23 set to land on Thursday from Russia, eight from Ukraine, three from Italy and two from Saudi Arabia, in addition to 22 domestic arrivals.
As UNIAN reported earlier, Kogalymavia Flight 9268 came down about half-an-hour after leaving the resort of Sharm el-Sheikh for the Russian city of St. Petersburg. The disaster site is 100 kilometers south of the administrative center of North Sinai Governorate, the city of Al-Arish. All 224 aboard the plane perished.
If you see a spelling error on our site, select it and press Ctrl+Enter