Turkey plans to launch military operation against ISIS
15:28, 05 November 2015
World
Turkey has plans to launch a military operation against ISIS in the near future, Turkish Foreign Minister Feridun Sinirlioglu said on Wednesday, according to Daily Sabah.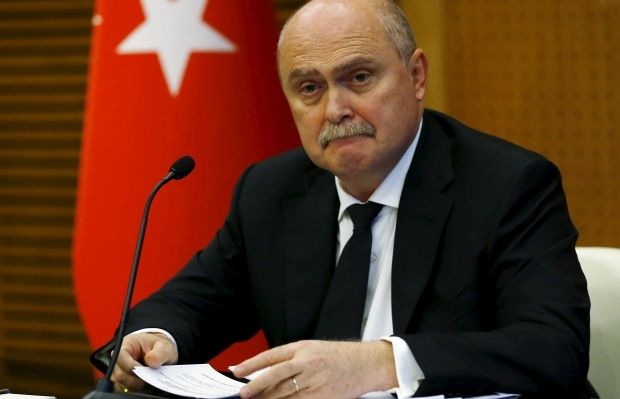 REUTERS
"Daesh [ISIS] threatens our way of life and security. We have plans to act militarily against them in the coming days. You will see. We should all stand together against this danger," he said.
ISIS is believed to have been behind the Ankara bombing that killed 102 people, the report reads.
The Ankara Chief Public Prosecutor's office said last Wednesday that an ISIS cell from Gaziantep, a province in southern Turkey that borders Syria, carried out the October 10 bombing, which was the deadliest in recent Turkish history.
Sinirlioglu said Turkey would continue supporting Iraq and the Iraqi Kurdish region in the fight against ISIS.
"We will continue our efforts to eliminate all terrorist organizations. We will act in a responsible manner so that the Kurdish region and Iraq can be successful in the fight against terror. This is a very clear message to Iraq and the Kurdish region for a bright future," he said.
If you see a spelling error on our site, select it and press Ctrl+Enter