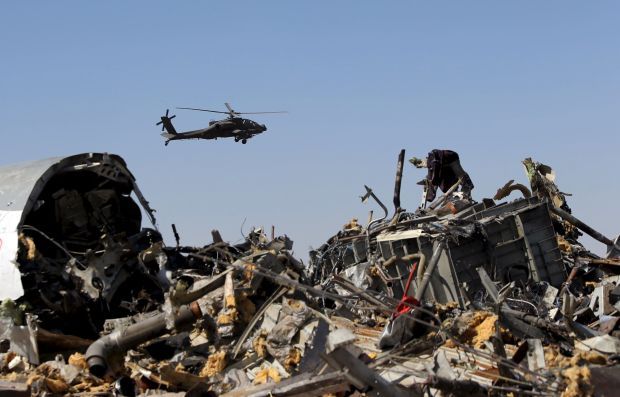 REUTERS
Earlier, FSB Director Alexander Bortnikov proposed to cease flights of Russian aircraft to Egypt until the cause of the crash of Airbus A321 operated by Kogalymavia is established, TSN.ua reports.
"Until we define the true causes of the crash, I think it appropriate to suspend the flights of Russian aircraft to Egypt. This applies, above all, to the tourist routes," said the FSB head.
Read alsoObama: 'Possibility' that bomb was on board Russian jetIt is reported that Russian President Vladimir Putin supported Bortnikov's motion, ordering the government to suspend the flights of all Russian aircraft to Egypt.
As UNIAN reported earlier, British authorities decided to postpone all scheduled flights from Sharm el-Sheikh to the UK. In a statement, the British government stated that the authorities were concerned that the A321 aircraft could be brought down with an explosive device.
It should be noted that the State Aviation Service of Ukraine also took the decision to ban flights over the Sinai Peninsula.
Airbus-321 operated by Kogalymavia crashed in Egypt's Sinai on Saturday, October 31, on route from Sharm el-Sheikh to St. Petersburg. 217 passengers and seven crew members were on board. There were no survivors in the crash.
The Kremlin did not rule out the version of the terrorist attack on an airplane, but the main version considered is a technical failure.
Sharm el-Sheikh is Egypt's main resort. 15 million tourists visited Egypt in 2010.