Bloomberg: Belarus strongman woos West, China, snubs calls for shock reform
Belarusian President Alexander Lukashenko, his country caught between the conflict in neighboring Ukraine and a recession in Russia, appealed to both Europe and Asia as he tries to finesse the crises sweeping the region, according to Bloomberg.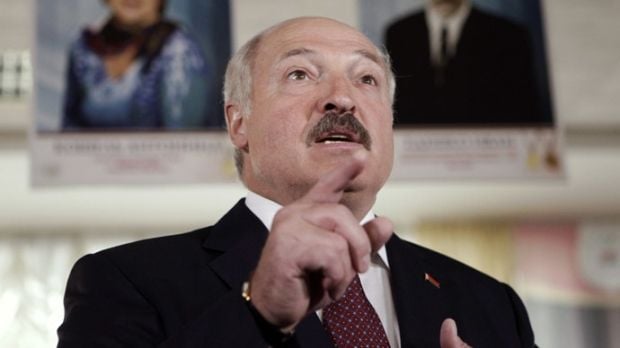 REUTERS
"We will ensure the interests of both the East and the West in Belarus," Lukashenko, in power since 1994, said on Friday in the capital Minsk as he was sworn in for his fifth term. "Don't try to rip us apart, don't try to make us collide with Russia, or with the West."
In need of financial aid after a currency devaluation and the collapse of its export markets, Belarus needs to pull off a balancing act that lures investors without alienating any competing foreign powers. Lukashenko signaled he's ready to reboot ties with the U.S. and Europe, cooperate with Russia and continue building a "strategic" partnership with China, while saying he'll keep Belarus free from outside pressure, Bloomberg wrote.
Belarus, which like Russia is a member of the Eurasian Economic Union, is attempting to rev up an economy that the International Monetary Fund predicts will contract the most of any ex-Soviet state in 2016. Lukashenko's government is seeking about $3 billion from the IMF, whose mission is due in Minsk next week after repeatedly saying that Belarus needs to show its commitment to structural reforms at "the highest level" for new loan talks to be successful.
Currency, Bonds
Demand for Belarusian assets is returning after the rout that swept emerging markets in August. Its national currency, this year's third-worst performer globally after Zambia's kwacha and the Kazakh tenge, strengthened 0.4% to 17,413 against the dollar as of 15:01 in Minsk. Dollar-denominated government debt due 2018 gained for a second day, sending the yield down 10 basis points to 7.25%, this year's low.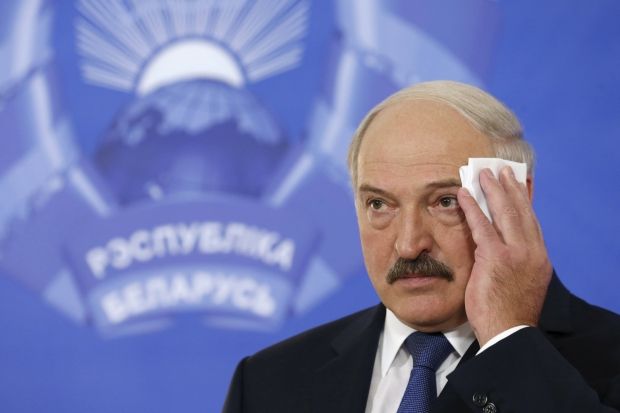 REUTERS
Lukashenko, who won a five-year term in October 11 elections with 83.5% of the vote, said his people showed "who's the boss." The Organization for Security and Cooperation in Europe criticized his government for breaches in the voting process. Belarus has one of the worst "democracy scores" among 29 eastern European and central Asian nations tracked by Freedom House, a Washington-based group that advocates democracy and human rights.
Civil War?
The president, who has a decisive voice on matters of policy, cast doubt on any overhaul that may be used as a ploy to undermine his political and economic system.
"Reforms may end in civil war – that's my answer to reformers," Lukashenko said. "We are being pushed into these reforms and someone's prepared to pay a lot for them."
While seeking improved relations with the West, Belarus will avoid any deterioration of ties with Russia, according to Lukashenko. Any attempts to stage "color revolutions" won't come to pass in Belarus, he said, also vowing to strike down efforts to stoke separatism.
If you see a spelling error on our site, select it and press Ctrl+Enter