U.S. officials: ISIS operatives boasted about taking down Russian Metrojet
11:50, 07 November 2015
World
Intelligence intercepts picked up chatter between ISIS operatives boasting about taking down an airliner after the Russian Metrojet passenger plane crashed in the Sinai last weekend, killing all 224 aboard, U.S. officials told NBC News on Friday.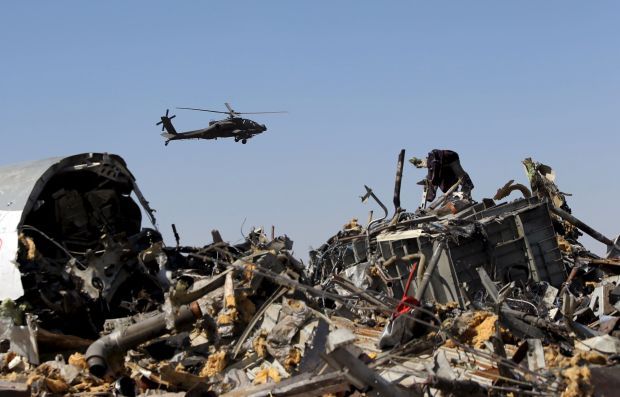 REUTERS
ISIS operatives in the Sinai and ISIS leadership in Raqqa, Syria, were "clearly celebrating" the takedown of the commercial airliner, one official said. Details about how the plane was brought down were also intercepted, but the officials wouldn't specify what information was shared between the militants.
Another intercept picked up a signal from an ISIS-affiliated group in the Sinai Peninsula before Metrojet Flight 9268 went down. The communications warned of "something big in the area," but didn't specifically mention a plane, officials said, according to NBC News.
An adviser familiar the U.S. intelligence said the call was made between members of Wilayat Sinai, which a U.S. official said was one of the "most potent" branches of ISIS.
Speculation about whether the plane was brought down by a bomb has heightened since the jet crashed Saturday.
The voice recorder recovered from the black box from the crashed jet is working, Mohamed Rahma, a spokesman for Egypt's ministry of aviation, said. The voice recorder could provide clues about what brought the plane down.
British officials believe someone with access to the cargo hold placed an explosive device on the plane prior to takeoff, the BBC reported Friday.
But Egypt has refused to speculate on the cause of the crash until they complete their official investigation.
If you see a spelling error on our site, select it and press Ctrl+Enter