Russian media censor dies of heart attack in Washington's Dupont Circle
A former aide to Russian President Vladimir Putin has been found dead in a hotel room in Washington, D.C., according to Voice of America.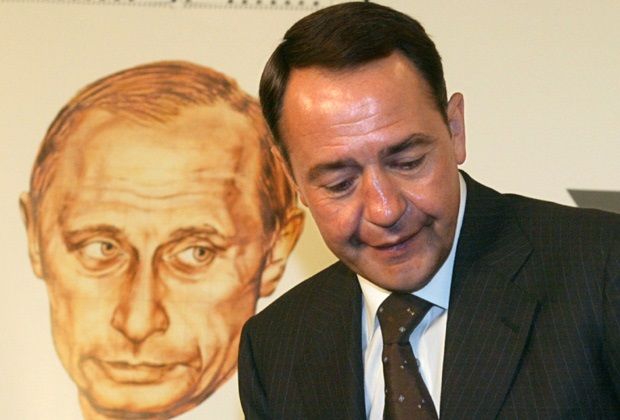 The Russian embassy in Washington confirmed Friday that the man was 57-year-old Mikhail Lesin, VOA wrote.
ABC said Lesin, who was Russia's Minister of Press from 1999 to 2004, has been accused of censoring Russia's independent media. He was presidential media adviser from 2004 to 2009. ABC News also reported he served as a senior executive at Russia's largest media holding company, Gazprom-Media, from 2013 to 2014.
The media agency he is credited with founding, Russia Today, reported his cause of death as a heart attack. Russia Today is an English-language news service backed by the Russian government. According to a Russian-language Wikipedia entry, Lesin's daughter Yekaterina Lesina, born in 1979, heads Russia Today's U.S.-based office. A LinkedIn profile lists someone named Ekaterina Lesina in the Los Angeles area as a producer at RT, though the authenticity of the profile could not be confirmed.
RT quoted TASS as saying police had found no signs of foul play but that a formal investigation into his death had been launched.
Washington police said they were investigating a death in a hotel room in Washington's Dupont Circle neighborhood, but could not confirm the identity of the deceased, VOA wrote.
ABC News reported that U.S. Senator Robin Wicker, a Republican from Mississippi, called last year for a probe of Lesin on suspicion of money laundering and corruption.
In a letter to the U.S. attorney general, Wicker accused Lesin of acquiring "multimillion-dollar assets" in Europe and the United States while serving as a Russian government minister.
Wicker said the assets included $28 million worth of real estate in Los Angeles.
If you notice a spelling error, please highlight it with your mouse and press Ctrl+Enter