Plane bombing mastermind unmasked as Egyptian cleric
08:40, 09 November 2015
World
The suspected mastermind behind the downing of a Russian passenger jet near Sharm el-Sheikh has been unmasked, according to The Sunday Times.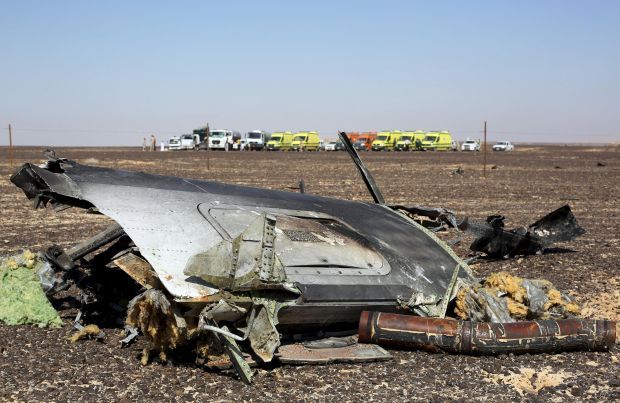 REUTERS
British intelligence chiefs believe that the plane, which crashed last weekend over Egypt's Sinai killing 224 people, was brought down by a bomb planted by an offshoot of ISIS in the Sinai peninsula, The Sunday Times reports.
The group's frontman, Abu Osama al-Masri, an Egyptian cleric, brokered a pact with ISIS last year in Syria.
Read alsoBlack box data reveals A321 "brought down over Egypt by explosion"Whitehall officials confirmed this weekend that Masri is a "person of interest" and that Britain would help Egypt or Russia in a "kill or capture" mission. Such a move could involve the deployment of the SAS to Egypt.
The man known as Masri claimed responsibility for the Russian plane crash in an audio statement last week.
If you see a spelling error on our site, select it and press Ctrl+Enter