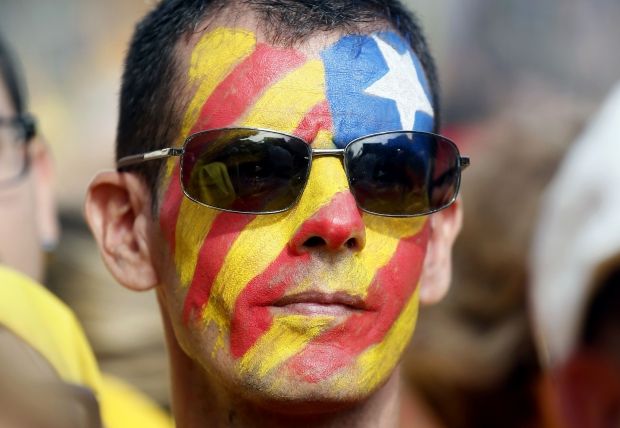 REUTERS
The resolution proclaimed "the beginning of a process of the creation of an independent Catalan state in the form of a republic." Over 62 MPs are reported to have voted in favor of the motion, with ten voting against it, reads the report.
Earlier, Spanish Prime Minister Mariano Rajoy vowed to defend the unity of the country.
Read alsoDavid Cameron: Leaving EU would risk Britain's national securityCatalan pro-independence parties won a majority in the regional assembly for the first time in September elections.
Catalonia tried to hold an official referendum on independence in 2014, but judges ruled it unconstitutional. However in November 2014, Catalonia defied Madrid and pressed ahead with the referendum, although it was purely symbolic in nature. The turnout was just 37% at the time, of which more than 80% voted in favor of independence.