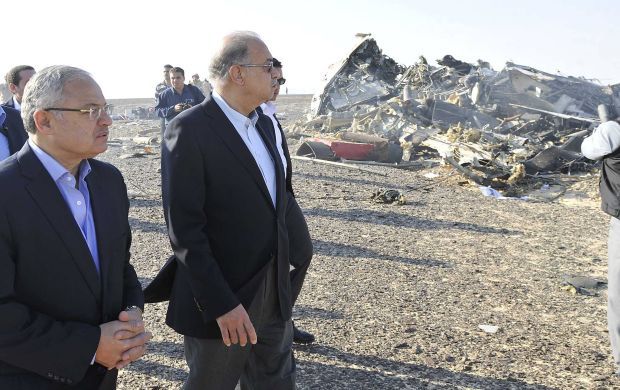 REUTERS
"Egypt has already accepted the application of American investigators that are associated with the manufacturers of the engine to become part of the investigative team, and they are free to incorporate any advisers they deem as necessary for them to undertake the responsibility," Shoukry said, according to CNN.
It is reported that the plane's engines were built by American manufacturer Pratt & Whitney.
Read alsoIsrael intercepts part of Islamists' communicatios regarding downed A321Getting access to the wreckage could mark a significant development in the investigation, allowing U.S. officials to see the physical evidence needed to provide definitive proof, the report noted.
Russia, however, has not yet accepted FBI's proposal to help with its investigation into the deadly crash of a Russian plane.