Media call key agenda of Putin's annual address
11:45, 11 November 2015
World
Security will be a key topic in the annual address of Russian President Vladimir Putin to the Federal Assembly, according to Russian newspaper Kommersant.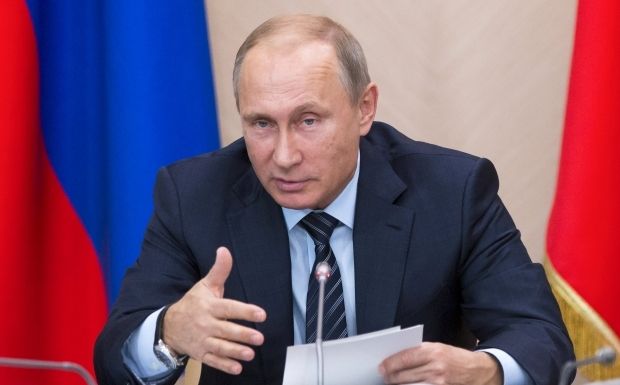 REUTERS
One of the topics of the message may be the Russian aircraft crash over Egypt's Sinai.
On Tuesday, Russian Presidential Chief of Staff Sergei Ivanov confirmed that a ban on air traffic with Egypt would last, though Russia does not consider the terrorist attack a final version of the airliner crash.
Speaking at a meeting on the development of the Armed Forces, Vladimir Putin said that Russia would develop a missile strike system that could overcome any missile defense systems, which were now developed by the United States.
Read alsoMoscow may ban Russian flights to "potentially dangerous states"It is emphasized that, if the version of the terrorist attack on Russian Airbus A321 is confirmed, the issue of possible response and the entire anti-terrorism strategy for the coming year will be raised in Putin's annual address.
The address is to be announced in early December. Newspaper sources, close to the Presidential Administration, indicate that the date is no longer related to the Constitution Day on December 12, as it was in previous years.
If you see a spelling error on our site, select it and press Ctrl+Enter