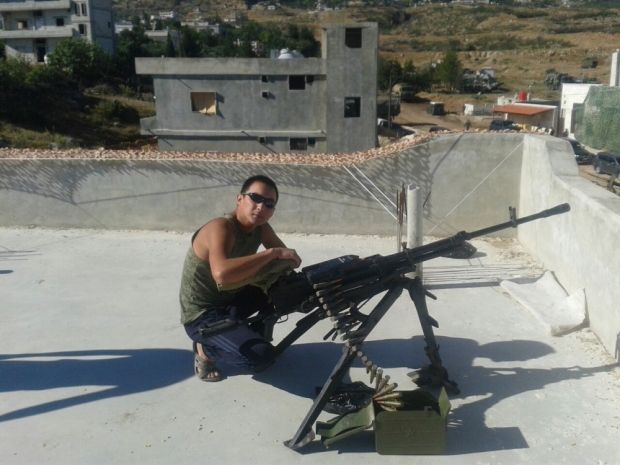 ruslanleviev.livejournal.com
It is noted in the report that the Russian soldier of Russia's 74th Separate Mororized Rifle Brigade (military unit 21005) Ayas Saryg-Ool, who is currently in Syria, published several photos of him riding in a vehicle in Syria (which he admitted in the comments). The experts geolocated the image revealing that the Russian troops were in fact 100 km away from Hmeymim airbase, in the city of Hama.
Therefore, the presence of Russian troops' presence in Hama is hard to explain given the official position of the Russian authorities. In this area Bashar Assad's troops have been fighting the rebels.
The dashboard and handle on the outside of the cabin suggest Ayas is in a KamAZ truck.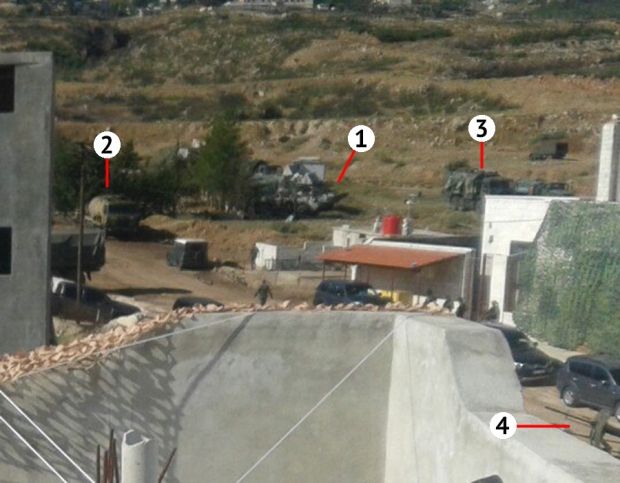 ruslanleviev.livejournal.com
Given that Ayas serves in a motorized rifle brigade, which are often accompanied by artillery, and that a KamAZ-6350-based artillery tow truck was earlier spotted in Latakia, we can suggest that the photos also were taken from inside a KamAZ-6350 artillery tow truck.
Ayas profile contained other interesting Syria photos. One of them shows him with a Kord machine gun on a rooftop.
Ayas also photographed other military vehicles, including a KamAZ-IVECO "Lynx" armored car.
Before Russia's active involvement in Syria, the last known use of OTR-21 Tochka ballistic missiles by Assad troops was in 2013.
Russia brought Tochka rockets back to Syria. Reports emerged on them being used in Idlib.
A video was also published in early October, showing fighting in Latakia governorate, where a Russian artillery spotter can be heard (starting at 4:21).
Activists conclude that Russia's operation in Syria is a "hybrid war", not unlike the one seen in Ukraine. Apart from the airstrikes, Russia provides Assad forces with surface-to-surface rocket systems, combat vehicles, equipment, advisors, artillery support and spotters.
More importantly, recently there have been more and more reports of Russian soldiers, vehicles and "volunteers" being spotted close to the frontlines.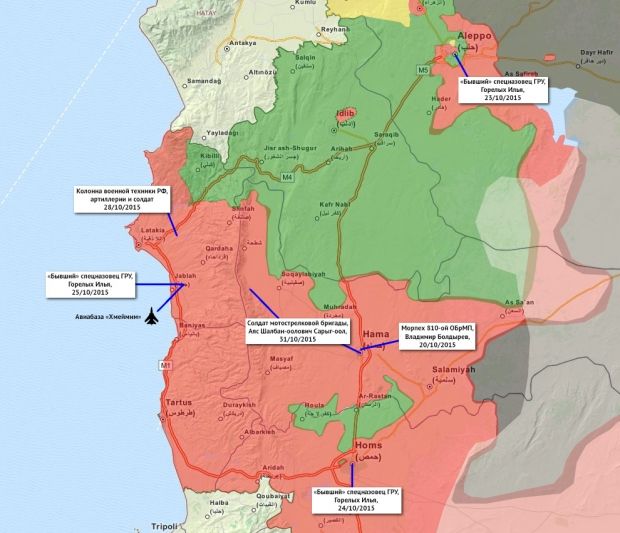 http://ruslanleviev.livejournal.com/
Although the activists admit they still don't have indisputable evidence of Russian servicemen taking a direct part in the fighting on the ground in Syria, they believe the situation observed contradicts the claims of Russian officials that Russian troops are not taking part and are not planning to take part in ground operations.