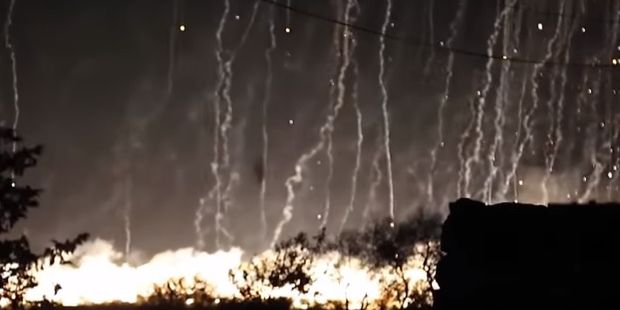 Screencap
For example, a number of photos and videos from the scene were posted on Twitter by Julian Roepke, a correspondent for Germany's Bild newspaper.
Videos and photos show bombing, fires in the settlements and the remnants of Russian ammunition, which were found on the scene. According to sources of the journalist, bombs with incendiary ammunition were thrown from the Russian Mi-24 helicopter in the villages of Benin and Harsha in the northwestern province of Idlib.
According to reports, the situation is controlled by the moderate opposition groups who are waging war both with the Assad's regime and the Islamic State.
The use of phosphorus bombs against military targets, which are located within or in the vicinity of populated areas, are strongly prohibited by international agreements (Protocol III to the "Convention on Prohibitions or Restrictions on the Use of Certain Conventional Weapons which may be deemed to be Excessively Injurious or to have Indiscriminate Effects," 1980).