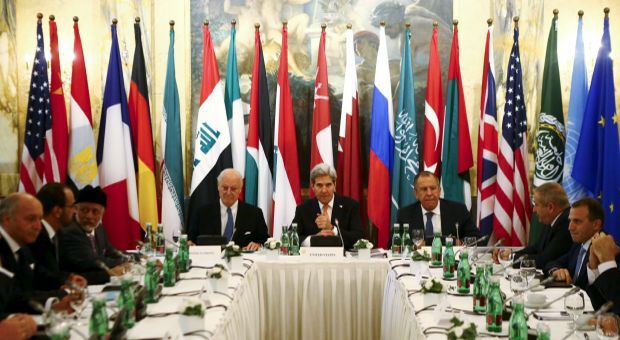 REUTERS
"No one has any illusions about how difficult the task ahead will be," Steinmeier said.
The Vienna talks featured foreign ministers and senior officials from the United States, Russia, Turkey and more than a dozen other countries including Middle Eastern foes Iran and Saudi Arabia, according to the report.
Western powers and their allies have insisted Assad must leave power as part of any political solution to the four-year conflict. His allies Russia and Iran support elections in which he could stand.
Diplomats say, according to Reuters, negotiators have struggled with the central issue of which organizations are terrorist groups and which are part of the opposition, which will determine who can take part in the political process.
EU foreign policy chief Federica Mogherini said a process towards reaching a settlement for Syria's civil war could start, but declined to give further details.
She said EU foreign ministers would discuss the matter in Brussels on November 16, adding: "The EU will take its part in all the decisions that were made today."