Russia notifies U.S. about strikes on ISIS in Syria
09:50, 18 November 2015
World
Russian military officials for the first time on Tuesday morning notified the U.S. Combined Joint Operations Center in Qatar about their plans to strike Islamic State targets in Raqqa, Syria, Pentagon spokesman Peter Cook said on Tuesday, according to Military Times.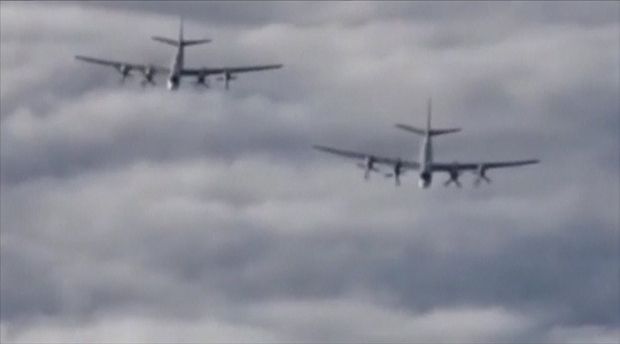 REUTERS
Some of the Russian attacks on ISIS, as the Islamic State is also known, included cruise missiles and long-range bombers, according to a defense official.
It marked the first time the two militaries have exercised the pre-strike notification mechanisms in the military deconfliction agreement forged on October 20 that was designed to prevent mishaps or misunderstandings, Cook said.
While the U.S. and Russia are not coordinating on specific targets in Syria, the Russians do appear to have recently shifted the focus of their airstrikes toward the Islamic State rather than other Syrian rebel groups, the report says.
"It does seem, at least in recent days, there's been more of a Russian focus on ISIS, and we welcome that," Cook said in a briefing with Pentagon reporters.
Russia has vowed to intensify its targeting of the Islamic State after its own investigators determined that a bomb caused the October 31 crash of a Russian passenger jet out of Egypt that killed 224 people. Many experts believe the Islamic State group is responsible for the bomb.
Russia began conducting airstrikes in Syria on September 30 in support of the regime of Syrian president Bashar Assad, but most of those bombs were hitting targets outside of ISIS-held territory, aimed instead at other rebel groups battling Assad's regime.
The Russian notification on Tuesday came with enough advance warning for U.S. planes to get out of the way, Cook said.
"There was advance warning ... giving us the opportunity, if we had had aircraft in the area, that we could have made adjustments. That wasn't necessary in this case," Cook said, noting that the U.S. and its coalition partners were not conducting any operations in that area at that time.
He declined to say how the U.S. military officials in Qatar might react if Russia notified them about strikes that conflicted with planned U.S. operations, calling that scenario hypothetical.
Cook emphasized that the cooperation with Russia remains limited to the safety protocols outlined in the October 20 memorandum of understanding between the two militaries.
"We're not coordinating or cooperating with the Russians in terms of targets, but we are taking these steps, these important steps to make sure that our pilots, our crews, and the Russians' crews, for that matter, do not come into conflict with one another. And in this particular instance, that system — those protocols did work effectively," Cook said.
If you see a spelling error on our site, select it and press Ctrl+Enter