Two Air France flights from U.S. diverted by bomb threats
10:40, 18 November 2015
World
Two Air France flights bound for Paris from the United States were diverted for several hours on Tuesday following anonymous bomb threats, and more than 700 passengers and crew were safely taken off the planes, officials said, according to Reuters.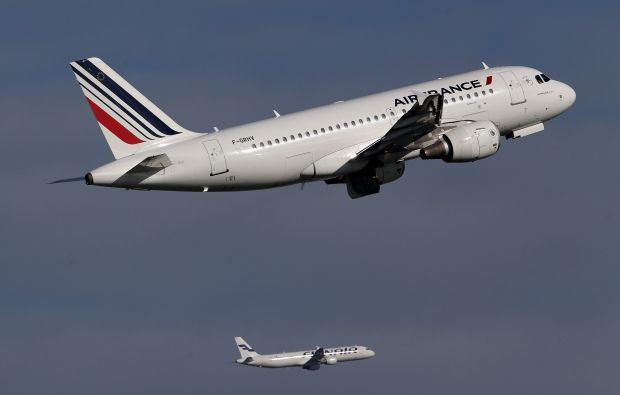 REUTERS
"As a precautionary measure and to conduct all necessary security checks, Air France, applying the safety regulations in force, decided to request the landings of both aircraft," the airline said in its statement, Reuters wrote.
Flight 65, an Airbus A-380 that departed from Los Angeles, landed safely in Salt Lake City, where passengers and crew were escorted into the terminal, a spokesman for the Federal Aviation Administration said. The Salt Lake Tribune, citing an airport official, said it was carrying 497 passengers and crew.
The FBI said in a statement that no evidence was found aboard the plane "which would lend credibility to the threats" against the flight.
The airport said operations were not affected, and local Utah media including broadcaster KSL reported that passengers had been cleared to reboard and resume their journey.
A separate Boeing 777 that left Dulles International Airport outside Washington, D.C., Flight 55, was diverted to Halifax International Airport in Nova Scotia, which said 262 passengers and crew members had safely disembarked.
The Royal Canadian Mounted Police in Halifax said on its Twitter feed that police dogs searched the plane for evidence of explosives, but no details were disclosed.
In a brief statement, Air France said both flights had been the "subjects of anonymous threats received after their respective take-offs."
The airline said authorities inspected the aircraft, passengers and luggage, adding: "An investigation will be led by the authorities to identify the source of the telephone call."
If you see a spelling error on our site, select it and press Ctrl+Enter