U.S. carrier Truman on its way to wage war with IS
11:23, 18 November 2015
World
The carrier Harry S. Truman is on its way to wage war with the Islamic State group, and may launch airstrikes from the Mediterranean, joining the French carrier in a show of force and solidarity, according to Defense News.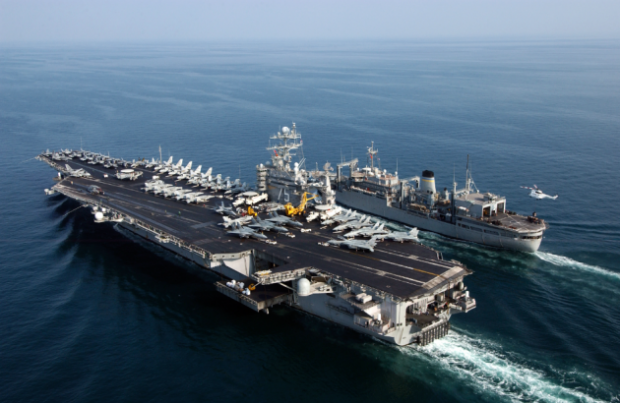 wikipedia.org
Officials are discussing whether the five-ship armada should linger in the Eastern Mediterranean to pound IS targets in Syria rather than continue immediately to the Middle East, the report reads.
European Command, Naval Forces Europe, Central Command and the Office of the Secretary of Defense have discussed the possibility of keeping the carrier in Europe for several days or longer, three Pentagon officials said.
The Truman is currently conducting carrier qualifications on its way to Central Command, and is scheduled to arrive in the Persian Gulf by mid-December, barring any changes. CENTCOM has been waging war against ISIS for the past month without the benefit of a flattop; the fleet has been stretched trying to fulfill missions in CENTCOM and in the Asia-Pacific region, where tensions have flared between China and its neighbors.
A Defense Department spokesperson said the Truman was scheduled to support operations in Europe and in CENTCOM.
A European Command spokesman declined to discuss future operations and planning.
"We are in constant contact with our NATO allies and are prepared to conduct military operations when and where our National Command Authorities deem necessary," Air Force Lt. Col. David Westover said. "However, due to operational security, we do not discuss future military operations or future ship movements."
If you see a spelling error on our site, select it and press Ctrl+Enter