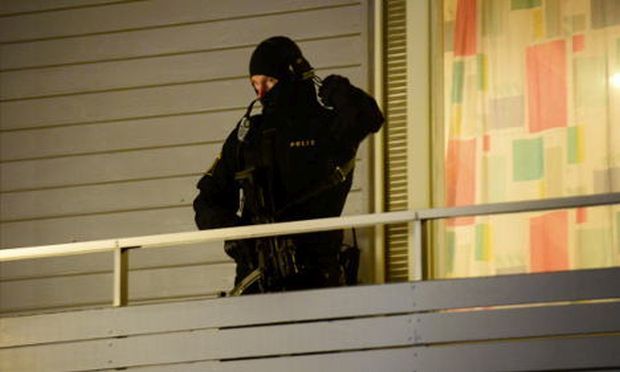 Photo: Robert Granström/TT
"The arrest took place in a calm manner and an interrogation with the person is planned," the text added.
The police raid took place at housing for asylum seekers in Boliden, run by the Swedish Migration Agency.
An unnamed witness told regional newspaper Norran that a man had tried to hide on the balcony, where he was eventually overpowered and arrested by officers.
The man's arrest came a day after authorities revealed a massive hunt was under way for a suspected terrorist, as they raised Sweden's national terror threat alert to record-high levels.
Earlier on Thursday a grainy picture of a man believed to be the suspect was shared widely in media across Sweden. Police told The Local that the same picture had been distributed to officers.
Read alsoEuropol chief does not rule out new attacks in EuropeFollowing Mutar Muthanna Majid's arrest, Säpo posted on its website that it was carrying out "intensive investigative work" on the suspect's movements "during his time in Sweden" and continued to welcome any information or tips from members of the public.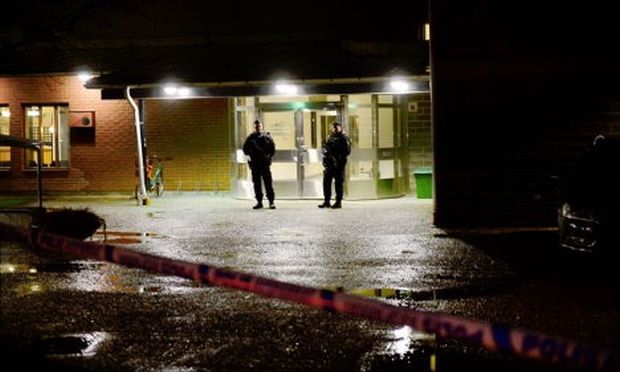 Photo: Robert Granström/TT
Sspo has said that the man's alleged activities are not thought to be linked to the Paris attacks on Friday, which left 129 people dead.
Swedish Prime Minister Stefan Löfven released a statement on Thursday evening, congratulating the service on its work.
"I am impressed by the speed with which it has found and arrested the suspect," it read.
Sweden's terror threat level remains at "high" (or "four") on Friday, the second-highest on a one to five scale, where five is "very high."