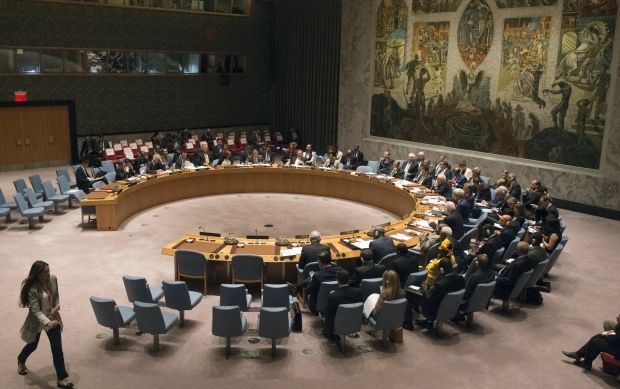 REUTERS
The French-drafted document urges UN members to "take all necessary measures" in the fight against IS, the report says.
The UN Security Council called on member states to "eradicate the safe haven" IS and other militant groups had established over parts of Iraq and Syria.
The UN resolution 2249 also condemns recent attacks in Sousse, Tunisia, and Ankara, Turkey.
It also claimed deadly bombings in Lebanon this month, while an IS-linked group said it downed a Russian passenger plane in October.
The document also stresses that nations should "redouble and co-ordinate their efforts to prevent and suppress terrorist attacks".
However, it does not invoke the UN's Chapter VII, which gives specific legal authorization for the use of force.
France and Russia have argued that military action is already justifiable because of the right of countries to self-defense.