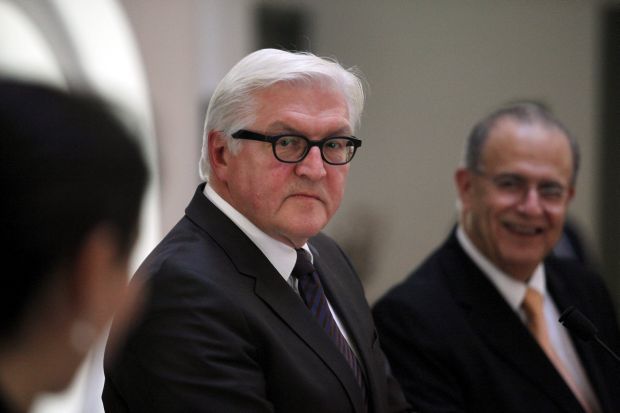 REUTERS
"If we successfully manage to overcome further hurdles in the Ukraine conflict, and if Russia is prepared to continue working with us towards a solution in Syria, the West should no longer have an interest in keeping Russia out of regular talks between the great Western nations," Steinmeier said, the Europe Online Magazine wrote.
Russia was last year expelled from the G8 and slapped with sanctions after its annexation of the Ukrainian territory of Crimea and its backing of separatist fighters in eastern Ukraine.
"It had never been our intention to isolate Russia and reduce the G8 permanently to a G7," Steinmeier said. This decision had only been taken after the breach of trust over Ukraine, he added.
The minister said he thinks that Moscow is genuinely interested in a solution to the conflict in Syria. "We mustn't underestimate the fact that Russia with its million-strong Muslim population feels seriously threatened by the developments in the Middle East," he said.
"Russia has no interest, I think, to be worn out in Syria for years and to be dragged more and more deeply into a war. This is why I get the impression that Russia too is genuinely looking for a way out of the Syrian catastrophe," he added.