President Victor Yushchenko together with his wife Kateryna Yushchenko arrived in Canada. There President and his wife were welcomed by the Governor General of Canada Michaëlle Jean.
The orchestra preformed anthems of the two states, then the officials heard 21 round salute. After welcoming ceremony introduction of the delegations took place.
In his address at the ceremony President Yushchenko praised high level of bilateral relations between Ukraine and Canada adding that Ukraine will always be grateful to Canada for being the first country to recognize its independence. He also thanked Canadians for rendering regular support to Ukraine on international scene.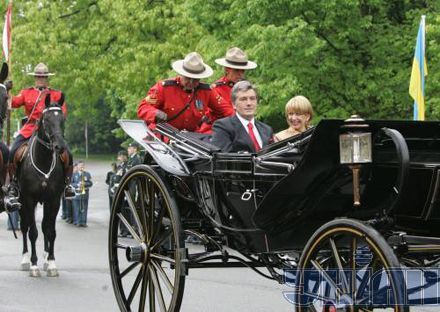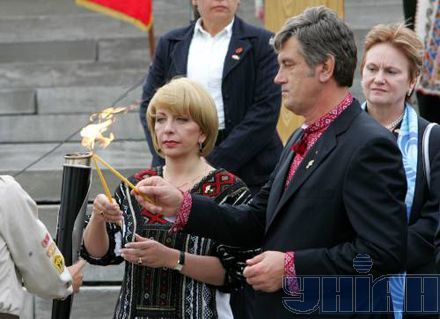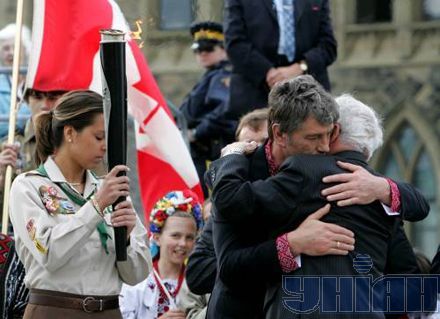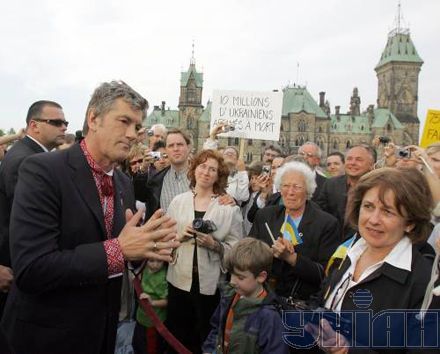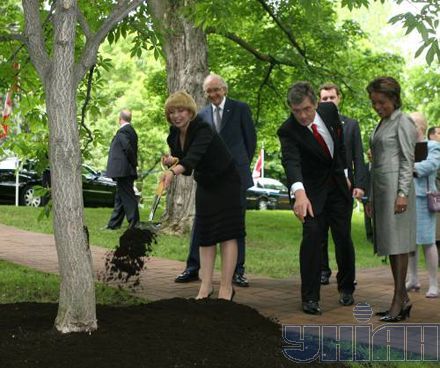 Photos by Mykola Lazarenko/ POOL/ UNIAN