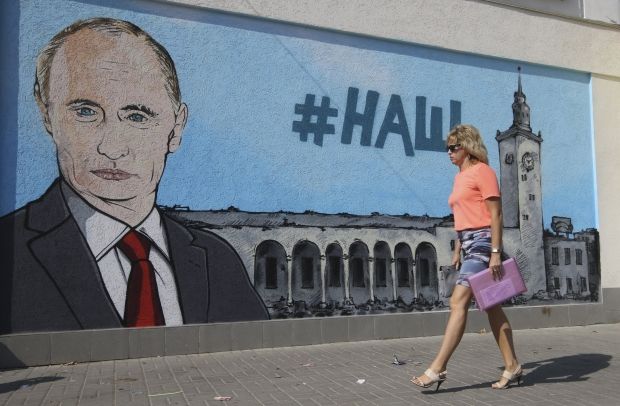 REUTERS
According to 52% of Russians, the expression "Krymnash" ["Crimea is ours'" symbolizes celebration and pride due to the return of Crimea to Russia.
At the same time, 16% of respondents believe that "Krymnash" is a "symbol of Russia's revival," while 9% say it is a "symbol of victory over Ukrainian nationalists."
Only 7% of respondents said that "Krymnash" was a "meaningless expression," 5% said it was a "propaganda slogan," and another 10% couldn't answer the question.
Read alsoPoll: 54% of Russians support airstrikes in Syria, while 59% not willing to accept refugeesIt is also worth emphasizing that only 3% of respondents believe that the peninsula should be part of Ukraine, 5% say that it must be an independent state and 87% believe that it should be part of the Russian Federation (about 6% couldn't answer).
In August 2014, 73% of Russian respondents wanted Crimea to be part of Russia.