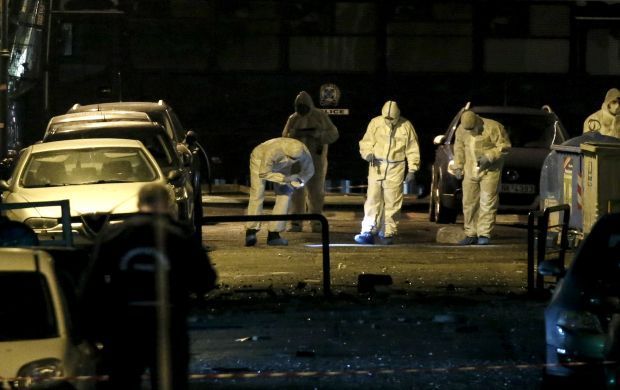 REUTERS
The device, triggered by a timer and placed in a backpack near the entrance of the Hellenic Business Federation offices went off around 03:30 local time (01:30 GMT). An anonymous caller warned a newspaper some 30 minutes earlier, a police official said on condition of anonymity, Reuters reports.
Attacks against banks, politicians, journalists and businesspeople are not uncommon in Greece, which has a long history of political violence and has been mired in its worst economic crisis in decades.
Tuesday's blast, which police believe was carried out by domestic guerrilla groups, is the first such attack since leftist Prime Minister Alexis Tsipras came to power in January.
Read alsoNegotiations between Greece and creditors continue to stumbleThe blast scene is just a stone's throw from parliament in Syntagma Square that is lined with cafes, banks and shops.
Police cordoned off a two-block area surrounding the building and bomb disposal squads were examining the scene.
Read alsoUN: Over 500,000 migrants reach Greece this yearMakeshift bomb and arson attacks have escalated in Greece since 2010, when it first adopted unpopular austerity measures such as tax rises, wage and pension cuts in exchange for multi-billion euro bailouts by the European Union and the IMF.
In July, Athens agreed to further rounds of austerity under its third bailout.