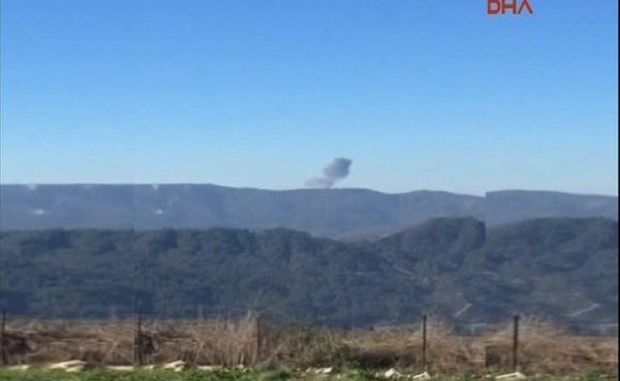 twitter.com/CNNTURK_ENG
The downed jet's origin has not yet been identified, CNN Turk reports, adding that the warplane may have belonged to Russia or Syria.
The type of military aircraft has was not reported, either.
Read alsoTurkey says downed drone was Russian-madeTwo pilots of the downed jet apparently managed to eject, according to video provided by Haberturk TV which also tweeted snapshots capturing descending parachutes.