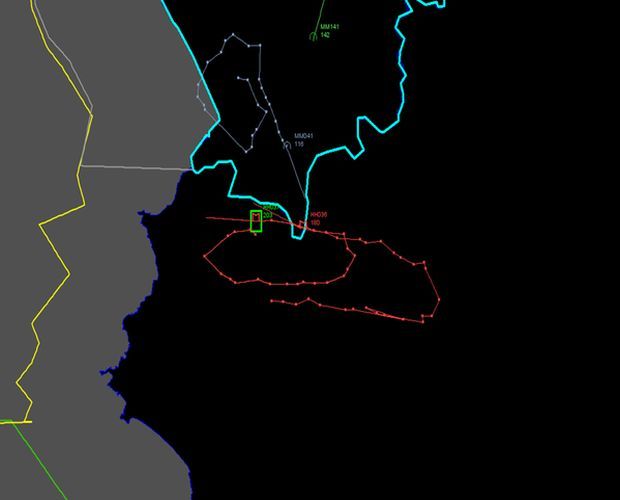 CNN Turk
This map shows the alleged route of the plane (in red), according to the Turkish government, The Telegraph reports.
"In line with the military rules of engagement, the Turkish authorities repeatedly warned an unidentified aircraft that they were 15km or less away from the border," said the official. "The aircraft didn't heed the warnings and proceeded to fly over Turkey."
"The Turkish Air Forces responded by downing the aircraft," he added.
Read alsoTurkey warns Russian fighter jet 10 times about violating Turkish airspace"In the past, we have made public our military rules of engagement and reminded our counterparts that any violation of Turkish airspace would trigger the actions prescribed by the MRoE. This isn't an action against any specific country: Our F-16s took necessary steps to defend Turkey's sovereign territory," said the Turkish government official, according to the report.