Russian Defense Ministry summons Turkish defense attaché
18:55, 24 November 2015
World
Turkey's defense attaché in Moscow was summoned to the Russian Defense Ministry on Tuesday following the downing of a Russian jet over Syria, Reuters reported with reference to Russian news agency TASS.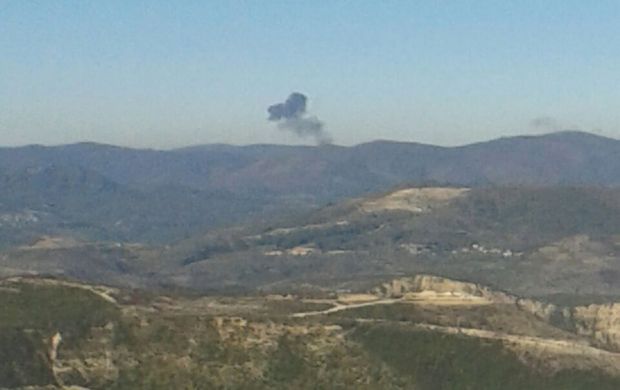 REUTERS
"The Russian defense ministry urgently summoned the Turkish embassy's military attaché to present an official protest over the actions of the Turkish air force," the ministry said, TASS reported.
A Russian Su-24 frontline bomber was downed by an air-to-air missile launched from a Turkish F-16 fighter jet when it was returning from an anti-terrorist mission to the Hmeymim airbase in Syria. The Russian side claims that the warplane was at an altitude of 6,000 meters at a distance of one kilometer from the Turkish border.
Meanwhile, Turkey's General Staff said the Russian warplane had violated its airspace and was downed by a fighter jet. According to Reuters, the Turkish military said the aircraft had been warned 10 times in the space of five minutes about violating Turkish air space. Officials said a second plane had also approached the border and been warned.
The Russian defense ministry refuted these allegations citing objective monitoring data that "clearly demonstrated that Turkey's airspace had not been violated."
Russian President Vladimir Putin said the downed Su-24 was no threat to Turkey as it was on a mission to bomb Islamic State targets. "It was a stab in the back," Putin said. The Russian president warned that attack on the Russian warplane would have "serious consequences" for the Russian-Turkish relations, TASS said.
If you see a spelling error on our site, select it and press Ctrl+Enter