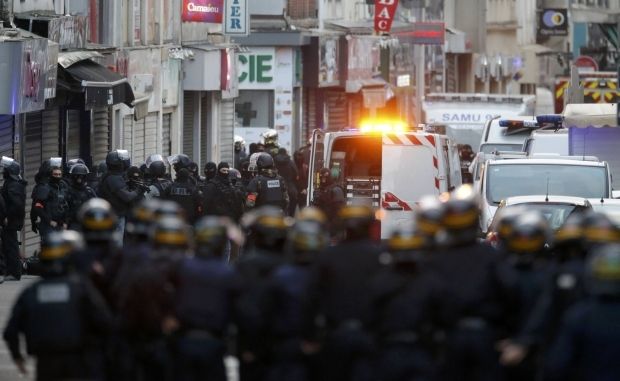 REUTERS
Medical services in the area say several people have gunshot wounds, the Reuters news agency reported, The Guardian wrote.
Gunmen are in a property on the corner of avenue Gustave Delory and rue Vaillant, Roubaix. Police sources suggested there was no link to the Paris attacks of November 13 and the hostage-taking may be related to a robbery.
Residents said they heard gunfire around 19:00 local time on Tuesday.
The local newspaper La Voix du Nord reported automatic gunfire and "several injured." The area around the flat has been sealed off.
"An operation is under way after hostages were taken. Gunshots were fired and the neighbourhood has been cordoned off," a police source told Reuters. "A bank director and his family may have been taken as hostages."