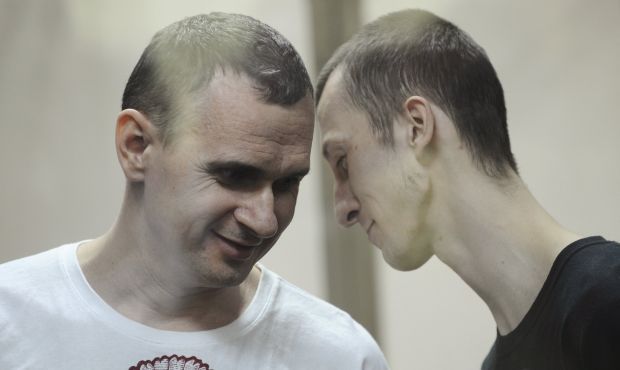 REUTERS
"On 24 November, the Russian Supreme Court upheld the convictions of Ukrainian film director Oleg Sentsov and of his co-defendant Ukrainian activist Oleksandr Kolchenko, who were arrested in May 2014 in relation to alleged activities conducted outside the internationally recognised territory of Russia, in Crimea, which has been illegally annexed by Russia," the report reads.
"As outlined in a statement on August 25, the EU considers the case to be in breach of international law and elementary standards of justice. The EU continues to call on the Russian Federation to immediately release Mr Sentsov and Mr Kolchenko and to guarantee their safe return to Ukraine."
Read alsoUkraine condemns Russian court sentencing of Oleh Sentsov after sham trialAs UNIAN reported earlier, the lawyers of convicts demanded to drop all charges due to the lack of evidence of the creation of "terrorist organization," as the trial court's decision was based on hearsay evidence and undisclosed sources.
According to the lawyers, there is no evidence that Sentsov and Kolchenko are members of the Right Sector, which is confirmed by a certificate signed by the organization's leader Dmytro Yarosh.