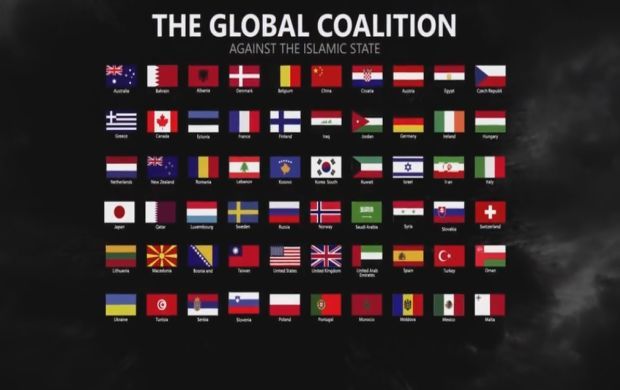 Screenshot from video
"We're counting your banners, which our prophet said would reach 80 in number and then the flames of war will finally burn you on the hills of death," the video said.
Read alsoU.S. Air Force comments on Russian S-400s in SyriaAmong the countries that are marked as members of the coalition against IS, in addition to Russia, the U.S., Britain, France, Australia, United Arab Emirates, Tunisia, Malta, there is a number of European and Middle Eastern countries, such as Ukraine, Moldova, Poland, and Lithuania.