Russian Mi-8 air crash: 15 people killed, 10 in intensive care
12:50, 26 November 2015
World
Fifteen people were reportedly killed in the air crash of the Mi-8 helicopter in the north of Krasnoyarsk region, Russia, spokesman of the West Siberian Transport Prosecutor's Office Oksana Gorbunova said on Thursday, Russian information agency RIA Novosti reported.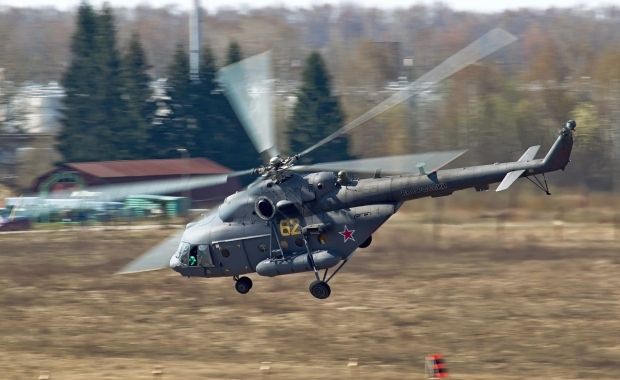 Mi-8 / airliners.net
"At the moment, 15 people are killed, while another ten were taken to the intensive care; one person is being pulled out of the destroyed fuselage of the helicopter," she said.
On November 26, the Mi-8 helicopter of the Turuhan airline made a hard landing in the Turukhansky district of Krasnoyarsk region.
Read alsoThe Independent: U.S.-armed Syrian rebels 'hit Russian helicopter with missile'Earlier, it was reported that there were 22 passengers and three crew members on board.
Meanwhile, the first pictures from the crash site were published on the Internet.
It is possible to see the helicopter lying in the snow, as well as its fragments.
If you see a spelling error on our site, select it and press Ctrl+Enter