BBC News: Turkey expects new talks on its EU bid next month
15:21, 26 November 2015
World
The EU will give fresh impetus next month to Turkey's bid to join the 28-nation bloc by opening talks on economic policy, Turkey's new Europe Minister Volkan Bozkir said, the BBC News reports.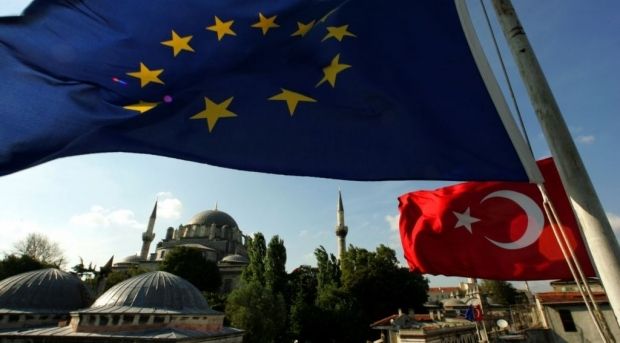 REUTERS
Bozkir said the EU had agreed to open a new chapter in stalled negotiations, according to the BBC News.
Turkey's EU negotiations began in 2005, but so far only 13 chapters have been opened and only one – science and research – has been provisionally closed, the report says.
Chapter 17 of the EU acquis – the rules that would-be members have to sign up to – covers economic and monetary policy.
Bozkir tweeted that Chapter 17 would be opened at talks on December 14-15 in Brussels.
Read alsoUkraine, Turkey deepen cooperation to enhance security in Black Sea regionThe European Commission has urged Turkey to strengthen democracy and human rights, underlining the need for deeper judicial reform.
President Recep Tayyip Erdogan's crackdown on political opponents has drawn much criticism in the EU.
Turkey's long-running dispute with EU member Cyprus, and the EU's concerns about human rights in Turkey have made progress in the talks extremely slow.
Read alsoTurkey preparing for thousands refugees from SyriaBut the EU wants to encourage Turkey to stem the flow of migrants to Europe.
The whole idea of Turkey joining the EU is very controversial. Many European politicians, including German Chancellor Angela Merkel, are unenthusiastic.
Such a large, mainly Muslim country with many rural poor could change the whole character of the EU, critics argue.
If you see a spelling error on our site, select it and press Ctrl+Enter