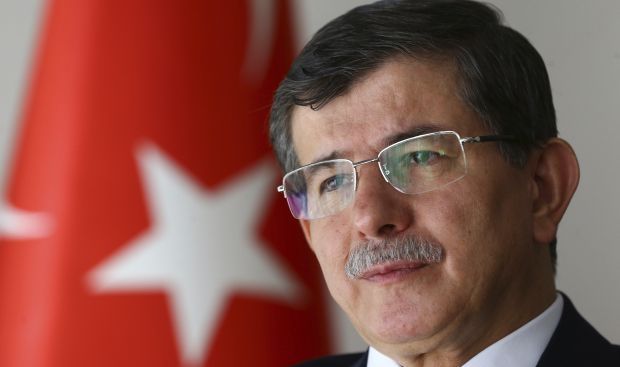 REUTERS
The Turkish Prime Minister notes that the downing of an unidentified jet in Turkish airspace was not — and is not — an act against a specific country, The Times reports.
"Turkey took action, based on standing rules of engagement, to protect the integrity of its sovereign territory," he writes.
"While the measures to defend our territory will remain in place, Turkey will work with Russia and our allies to calm tensions," Davutoglu notes.
Read alsoTurkey suspends Syria flights after crisis with RussiaAccording to the Prime Minister, collective action that harnesses the varying strengths of the U.S., the EU, Russia, Turkey and others can, and will, "turn the tide."
As UNIAN reported earlier, the Turkish Air Force took down a Russian Su-24 bomber at the Syrian-Turkish border on November 24, after it violated the Turkish airspace.
The Turkish military says it shot down the unidentified warplane, contending it repeatedly violated the Turkish airspace. Turkish FOX TV channel released a recording on November 25 with the air dispatcher's warning to the Russian pilots.
Russian President Vladimir Putin said that Turkey's action was a "stabbing in the back." Russia denies that the aircraft entered the Turkish airspace, claiming it was flying over the Syrian territory.