Russia imposes sanctions against Turkey
20:29, 28 November 2015
World
Russian President Vladimir Putin signed a decree on the application of special economic measures against Turkey from January 01, 2016.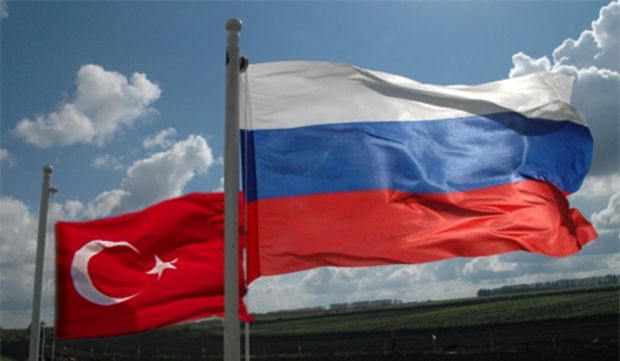 Russia imposed sanctions against Turkey / svopi.ru
The text of the presidential decree was published by the Kremlin's press service on Saturday.
According to the decree, the Russian president imposed a ban or restriction for organizations under the jurisdiction of Turkey, on performing a number of activities in Russia.
In particular, the Russian companies shall be prohibited from employing Turkish citizens.
Read alsoReuters: Turkey's Erdogan warns Russia not to 'play with fire'The decree also bars or restricts foreign economic operations involving import into the Russian Federation of certain Turkish-made goods, according to a list established by the Government of the Russian Federation (except for goods imported for personal use to the extent permitted by laws of the Eurasian Economic Union).
In addition, the Russian president signed a decree, which suspended from January 1, 2016 the agreement on visa-free regime with Turkey.
In connection with this the tourist companies shall refrain from selling tours to Turkey.
Read alsoErdogan: Downing of Turkish jet with S-400 missile would mean aggressionAlso, Putin instructed the Russian government to impose a ban on charter flights between Russia and Turkey.
As UNIAN reported earlier, the Russian Su-24 bomber was shot down by the Turkish Air Force on November 24 near the Turkish-Syrian border. Turkey claims that the Russian bomber violated its airspace, while Russia insists that the warplane was in the Syrian territory.
If you see a spelling error on our site, select it and press Ctrl+Enter