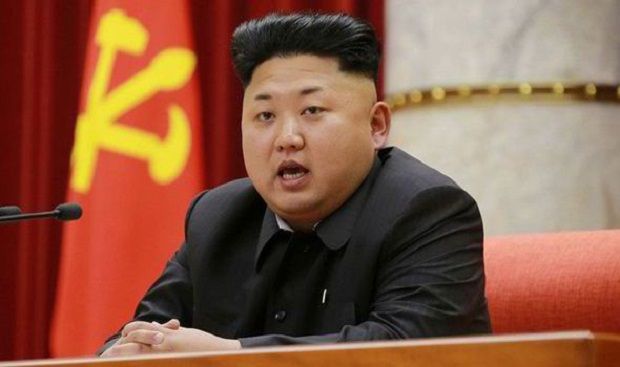 REUTERS
North Korea is believed to have fired a KN-11 missile from a submarine in the East Sea roughly between 14:20 and 14:40, but the submarine-launched ballistic missile (SLBM) failed to soar from the waters, the official said, Yonhapnews wrote.
"The North appears to have failed in its launch," the official said, citing debris from the missile found on the ocean surface. The official asked not to be identified, citing the issue's sensitivity.
It is the first time that North Korea has fired an SLBM since May when it claimed its leader Kim Jong-un oversaw a successful underwater test-launch of a "strategic submarine ballistic missile."
In May, South Korea's defense ministry described the North's SLBM launch as "very serious and worrying," though the missile appeared to have flown only about 100 or 150 meters from the surface of the water.
The Pentagon has denounced North Korea's test-firing of the missile as a "blatant violation" of U.N. Security Council resolutions.
The North's apparent failure shows that North Korea has yet to master the technology needed for SLBMs.
SLBMs, if developed in the North, would pose a serious threat because their mobile nature would make them very difficult to detect signs of a launch in advance, analysts said.
The latest launch attempt came just a day before President Park Geun-hye is scheduled to leave for Paris for a crucial U.N. conference on climate change.
The leaders' event – the opening of the conference – is set to bring together leaders from more than 140 countries, including U.S. President Barack Obama, as well as U.N. Secretary-General Ban Ki-moon.
It also came two days after the two Koreas agreed to hold high-level talks in the North's western border city of Kaesong on December 11.
The meeting is part of efforts by the two Koreas to implement the August deal that defused military tensions sparked by a land-mine attack blamed on North Korea. The incident maimed two South Korean soldiers near the heavily fortified border separating the two Koreas.
Under the deal, the two Koreas held reunions of families separated by the 1950-53 Korean War in late October. They still remain technically at war as the conflict ended in a truce, not a peace treaty.