Erdogan to talk with Poroshenko, not to meet with Putin in Paris
14:47, 30 November 2015
World
Turkish President Recep Tayyip Erdogan is scheduled to meet with his Ukrainian counterpart Petro Poroshenko at a climate summit in Paris on Monday, however, there will be no meeting between him and Russian President Vladimir Putin.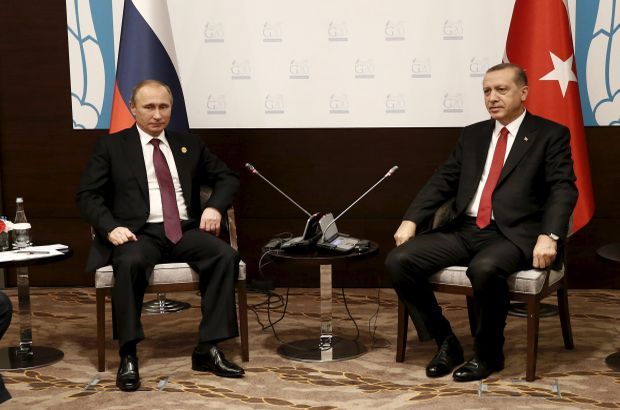 REUTERS
"The President of Ukraine is to hold a one-on-one meeting with the President of Turkey," Ukrainian presidential press secretary Svyatoslav Tsegolko wrote on Twitter.
Президент України проведе окрему зустріч з Президентом Туреччини

— Svyatoslav Tsegolko (@STsegolko) 30 Листопад 2015
However, the Kremlin in turn announced that Putin did not plan to meet Erdogan in Paris, Reuters wrote.
"The meeting with Erdogan [in Paris] is not planned, this meeting is not being discussed. There will be no such a meeting," Peskov told reporters, TASS reported.
Peskov stressed that no other contacts with the Turkish leader, including a phone conversation, are included in Putin's schedule.
According to TASS, the Turkish president has tried to call Putin twice and later sent an official request for the meeting with the Russian leader at the Paris conference on Monday.
At the same time, according to Reuters, Kremlin spokesman Dmitry Peskov told reporters Putin was likely to talk to U.S. President Barack Obama on the sidelines of the summit.
If you see a spelling error on our site, select it and press Ctrl+Enter