Beijing air pollution reaches extremely hazardous levels
15:05, 30 November 2015
World
Beijing suffered its worst air pollution of the year on Monday, with monitoring sites throughout the city reporting extremely hazardous levels of pollutants, according to ABC News.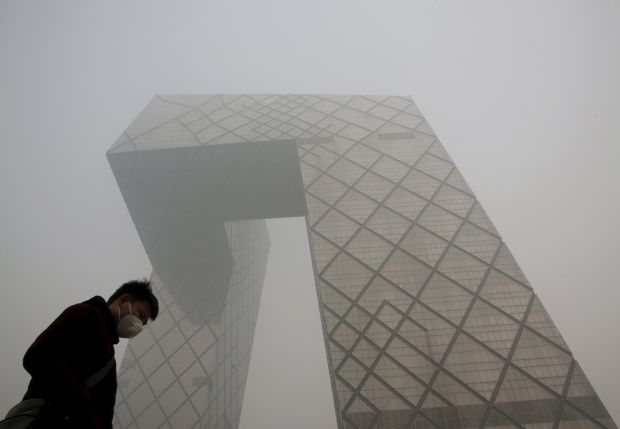 REUTERS
City authorities issued a rare orange alert, the second highest of four danger levels. Schools suspended outdoor activities and polluting factories were required to reduce production, the report says.
Visibility was cut to several hundred meters (yards). People complained of a smoky, pungent odor, and many wore tight-fitting face masks.
The city said the levels of hazardous tiny PM2.5 particles in the air exceeded 600 micrograms per cubic meter at several monitoring sites late Monday afternoon. The U.S. Embassy in Beijing reported 646 micrograms per cubic meter at 18:00.
Outside Beijing, the readings were was as high as 976 micrograms in the region of Liulihe.
Several cities in the northern province of Hebei also reported extremely polluted air.
The World Health Organization considers the safe level of PM2.5 particles to be 25 micrograms per cubic meter on a 24-hour average basis.
Reuters
If you see a spelling error on our site, select it and press Ctrl+Enter