Police official caught selling MH17 investigation souveniers online
20:40, 30 November 2015
World
A Dutch police worker is suspected of offering MH17 related items for sale on online classifieds site Marktplaats. He was reassigned bending the outcome of the investigation. The worker was also arrested on suspicion of embezzlement, the police announced on Sunday, according to the Dutch NLTimes.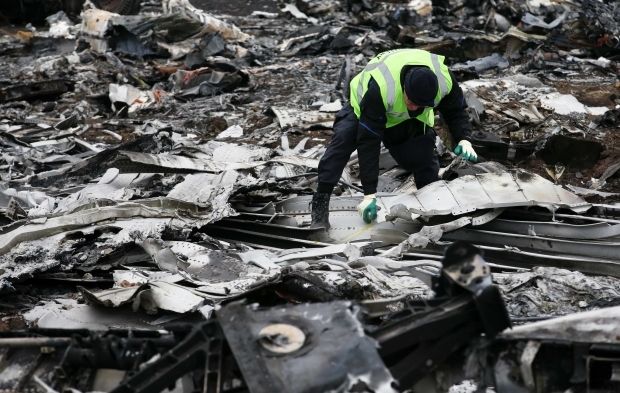 REUTERS
According to the police, the items offered for sale includes clothes the employee used in the MH17 investigation, a pouch of Malaysia Airlines tissues and "a small piece of unknown material," the NLTimes reports.
RTV Oost reported that a piece of the plane was also offered for sale.
At this stage it is unclear whether these items actually come from flight MH17 and whether the employee sold anything. The police launched an internal investigation into the employee to clarify these matters. The Public Prosecutor's office in Oost-Nederland is also doing a criminal investigation.
Read alsoChief Ukrainian expert on MH17 and Ilovaisk tragedy attackedRTV Oost reports that the police worker involved is a man from Apeldoorn.
A spokesperson for Marktplaats told Dutch newspaper AD that the "objectionable and unethical" advertisement was removed from the website last weekend. The site contacted the police and is fully cooperating with the investigation.
If you see a spelling error on our site, select it and press Ctrl+Enter