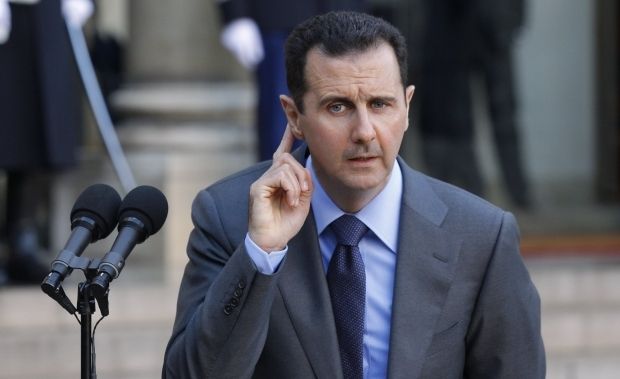 REUTERS
Assad told Czech television that U.S. air strikes on Syria had not slowed IS, but that Russian bombing was doing so.
"While since the participation of Russia in the same fight, so-called against terrorism, ISIS has been shrinking. And al-Nusra Front of course and the other terrorist groups. So this is reality. The facts are telling," he said, according to the BBC.
Assad also criticized the government of Syria's neighbor, Turkey, after its shot down a Russian warplane inside Syria on November 24.
Assad said the incident showed that his Turkish counterpart, Recep Tayyip Erdogan, had "lost his nerve" because Russia's involvement had altered what was at stake.
"The failure of Erdogan in Syria, the failure of his terrorist groups, means his political demise," he said.