Impeachment proceedings opened against Brazil's president
10:52, 03 December 2015
World
The speaker of the lower house of Brazil's Congress Eduardo Cunha opened impeachment proceedings against President Dilma Rousseff on Wednesday, deepening a political crisis as the economy nosedives, Reuters has reported.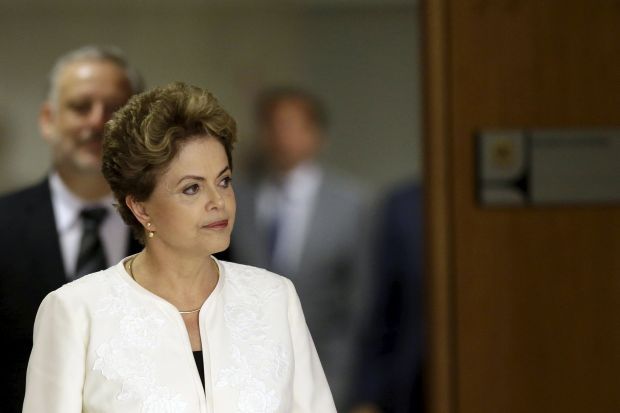 REUTERS
Opposition parties filed a request to impeach Rousseff in September, accusing the unpopular president of violating Brazil's fiscal laws and manipulating government finances to help her re-election last year, as reported by Reuters.
Cunha said he had agreed to open proceedings. A special committee with members from all parties will decide on the merits of the request, which then needs two-thirds, or 342, of the votes of the chamber to suspend the president pending a 180-day trial by the Senate.
Brazil's political establishment is already close to paralysis due to an investigation into a massive graft scandal at state-run oil company Petrobras that has heightened political tensions and created gridlock in Brasilia.
The $1.5 trillion economy, the largest in Latin America, is also expected to contract steeply this year and next in what could become Brazil's longest recession since the Great Depression of the 1930s.
If you see a spelling error on our site, select it and press Ctrl+Enter