South American soccer bosses charged in latest FIFA graft probe – Reuters
09:32, 04 December 2015
World
Soccer bosses from across South and Central America were among 16 people charged on Thursday with multimillion-dollar bribery schemes for marketing and broadcast rights, in a dismantling of a Latin American soccer network by U.S. prosecutors, Reuters has reported.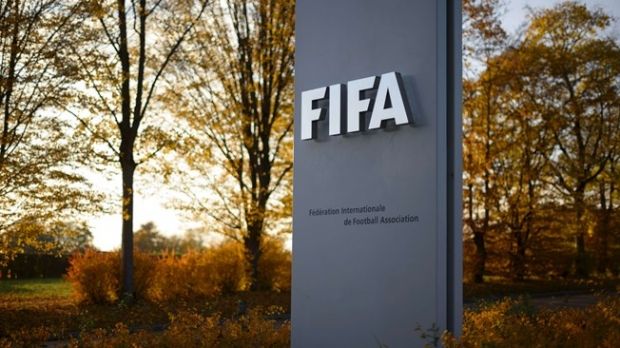 fifa.com
Court documents showed that the heads of the CONMEBOL and CONCACAF associations that run soccer in the Western Hemisphere and others with top jobs in the world governing body FIFA were charged along with current and former chiefs of the Brazil Football Confederation (CBF), which hosted the 2014 World Cup finals, the report says.
A former president of Honduras, Rafael Callejas, and a judge on Guatemala's constitutional court, Hector Trujillo, were named in the indictment. A source in the court said Trujillo was on vacation in the United States. Callejas, also a former Honduran soccer federation chief, said he was ready to defend himself in court.
CONCACAF acting president Alfredo Hawit of Honduras, a vice president of FIFA, and CONMEBOL head Juan Angel Napout of Paraguay were arrested in a pre-dawn raid by Swiss police at a hotel in Zurich near the headquarters of FIFA, which has been in turmoil since a first round of indictments and arrests last May.
Hawit was appointed by the Confederation of North, Central America and the Caribbean Association Football to replace Jeffrey Webb of the Cayman Islands who was himself arrested in Zurich in May. Webb, a former FIFA vice president, pleaded guilty last month to racketeering and other charges and agreed to forfeit $7.6 million, prosecutors said on Thursday.
A total of eight people had agreed to plead guilty since May, U.S. authorities said, pointing to progress in the investigation.
U.S. Attorney General Loretta Lynch said at a news conference in Washington that corruption had become deeply ingrained in the business of soccer.
She said "the betrayal of trust that is set forth here is truly outrageous, and the scale of corruption alleged herein is unconscionable."
For others who remain "in the shadows" of soccer, Lynch said, the message is: "You will not wait us out, and you will not escape our focus."
The United States is a member of CONCACAF and it was a longtime American soccer official, Chuck Blazer, who became an important cooperating witness after secretly pleading guilty in 2013 to criminal charges. Blazer was once CONCACAF general secretary and a former FIFA executive committee member.
The United States Soccer Federation said in a statement on the new charges that its hosting of the 2016 Copa America Centenario tournament would go ahead as planned. It said a committee created to govern the tournament "does not include these individuals and they were never in a position to make decisions that would adversely impact" the competition.
If you see a spelling error on our site, select it and press Ctrl+Enter