Reuters: Obama says additional U.S. forces will help "squeeze" IS
10:35, 04 December 2015
World
President Barack Obama said his decision to send more U.S. special forces to combat Islamic State in Iraq is not an indication that the United States is headed for another invasion like the one in 2003 that locked it in a long, violent conflict, according to Reuters.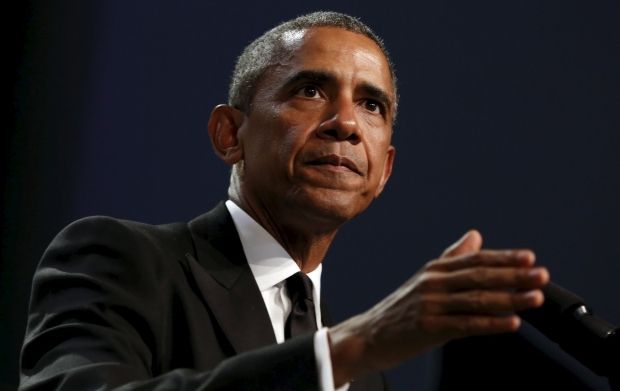 REUTERS
Obama has said his strategy to fight the militant group in Iraq and Syria does not include U.S. ground combat troops, but this week, the Pentagon announced it would send a new force of special operations troops, Reuters wrote.
"When I said no boots on the ground, I think the American people understood generally that we're not going to do an Iraq-style invasion of Iraq or Syria with battalions that are moving across the desert," he said in an interview with CBS that aired on Thursday.
"But what I've been very clear about is that we are going to systematically squeeze and ultimately destroy ISIL and that requires us having a military component to that," Obama added, using a common acronym for the militants. The interview was taped on Wednesday.
In the interview, Obama acknowledged that U.S. special forces alone would not be able to destroy the militant group but said they could provide additional intelligence, work with local forces and help direct air strikes.
"We are developing partnerships, although they are not strong as we want yet, with local tribes and Sunnis who are willing to fight ISIL," he told CBS.
On Wednesday, U.S. Army Colonel Steve Warren said the new force would likely amount to 100 troops, an increase over the 50 announced previously.
If you see a spelling error on our site, select it and press Ctrl+Enter