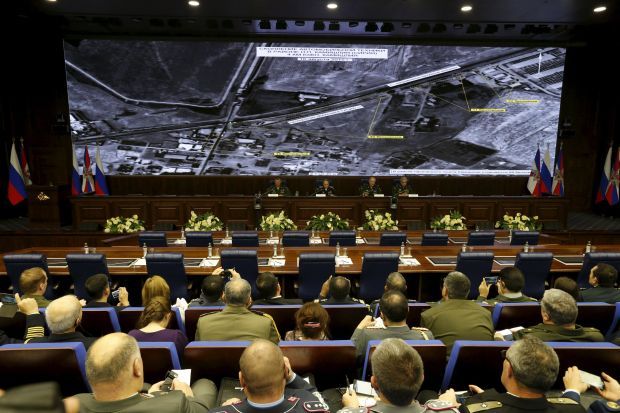 REUTERS
Sherko Jawdat, the chairman of the KRG Parliament's Energy Committee, said on Thursday that the oil tankers shown in the aerial photos and footage presented by Russia as evidence of the alleged trade are in fact carrying oil from the KRG to Ceyhan terminal in southern Turkey, the report reads.
Russia's Defense Ministry earlier alleged that oil tankers loaded in Daesh-held territories are passing from territories controlled by the KRG and PYD to reach Turkey. As the arch-enemies of Daesh terror organization who suffered the most casualties in battles, both the KRG and PYD are receiving military training, ammunition and arms from both the U.S. led coalition and Russia. The claims came right after a Russian SU-24 bomber breaching Turkey's airspace was shot down by Turkish jets on November 24.
Speaking to Turkey's state-run Anadolu Agency, Jawdat said the tankers belong to the KRG and Russia's claims are far from being true.
"Our Natural Resources Ministry has earlier announced that hundreds of tankers are carrying oil from KRG to Turkey. Oil is being shipped to Turkey with tankers and it is not a secret" Jawdat said.
Furthermore, the KRG spokesman Safin Dzayi said his government is saddened by the Russian accusations, and added that the oil flowing from the KRG to Turkey does not belong to Daesh, who the Iraqi Kurds are actively fighting. "Russia's explanations are based on wrong sources. We strongly reject Russian accusations," he said.